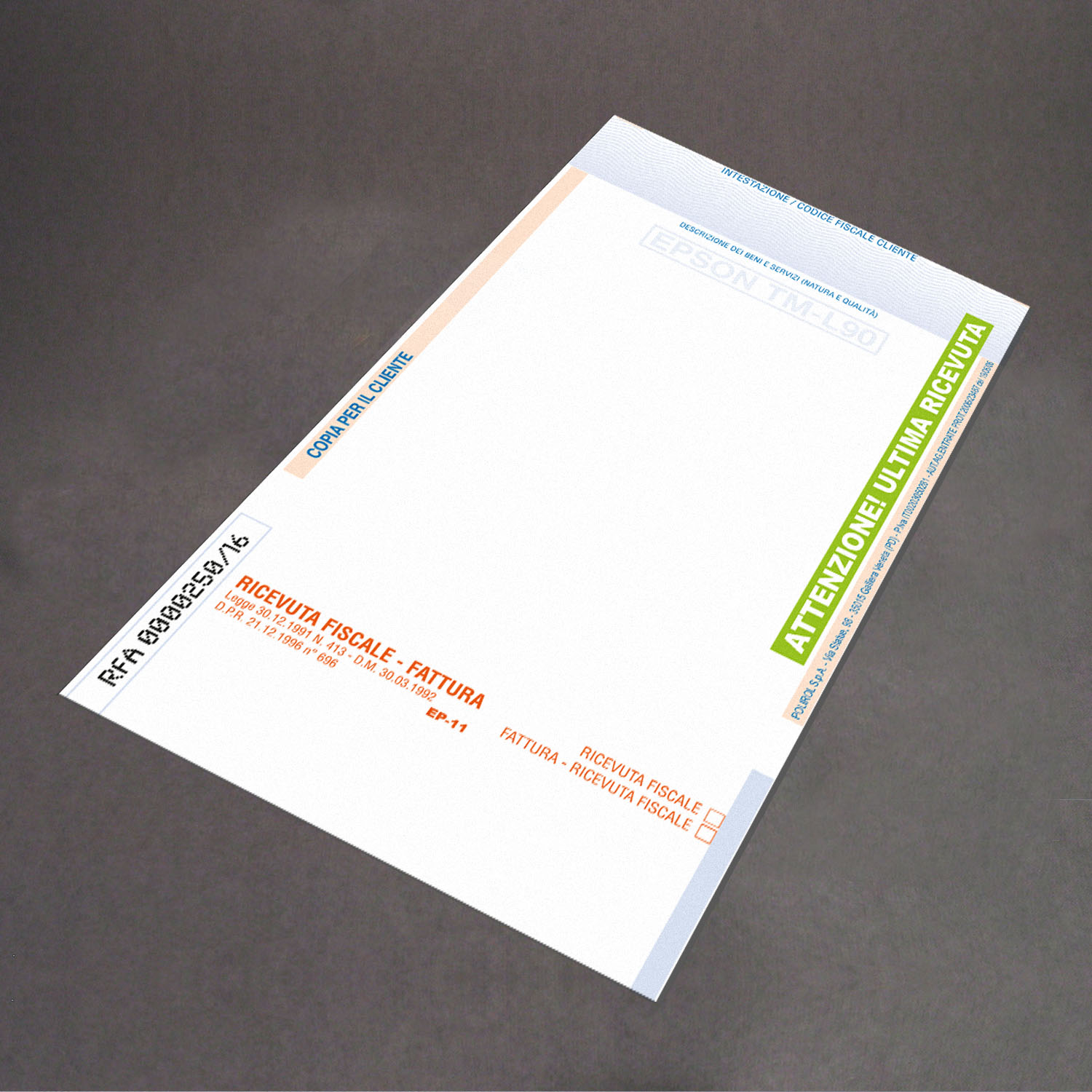 Speaking Rolls
We have developed an intermittent printing system which makes it possible to automatically place any inscriptions or numbers at any desired point of the roll. This specific function can be associated with different products, such as:
ROLLS OF FISCAL RECEIPTS
In this case, the usual red lines signalling the end on the roll are replaced by the following message on the edge of the roll itself: "ATTENTION, LAST RECEIPT", printed in fluorescent ink. As soon as this inscription appears, the operator knows that the roll has to be replaced to print further receipts.
BLACK ENGRAVINGS
Some printers are automatically alerted that the roll is about to finish by means of black engravings on the tube around which the paper is rolled.
ROLLS OF STICKER LABELS
We can print a bar-code at the end of the rolls of labels for self-service scales of supermarkets, which are often left unattended. The operator can thus be alerted that the labels are about to finish, so the roll can be replaced before the "out of service" stage.